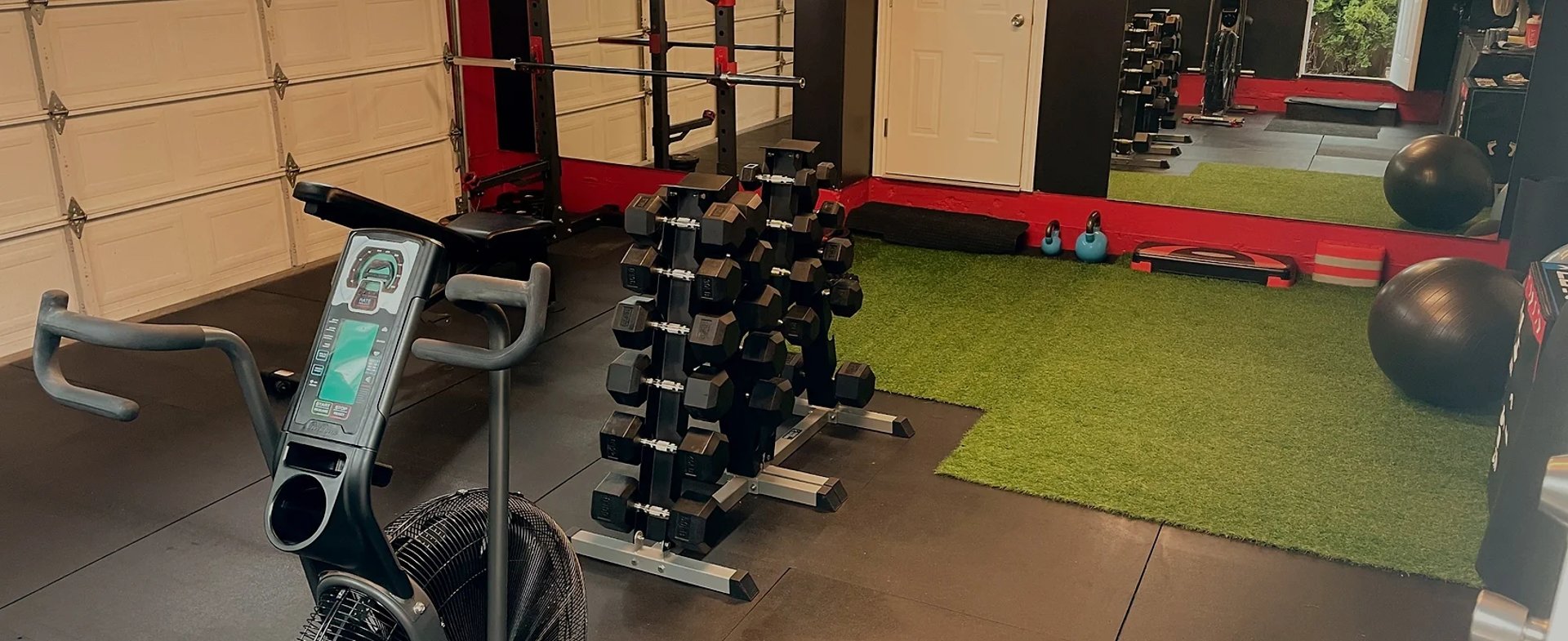 Nanaimo Personal Training
Building gym confidence one person at a time
Your goal is closer than you think
Whether its training to be a decent hiker, increasing your flexibility or walking in to a gym feeling confident, we want to help you find your fitness mojo and excel at life.
Our team understands the struggle
School never gave us a proper orientation and inside most gyms there is no instruction, not to mention the information overload online. We should feel good going into a gym - not anxious or insecure.
We want you to tell your story
Its important for us at to take time to listen to your needs. The more we learn about your story the easier it is to see what exercises can help improve the challenges you may currently be facing.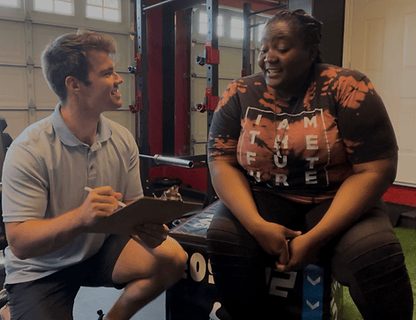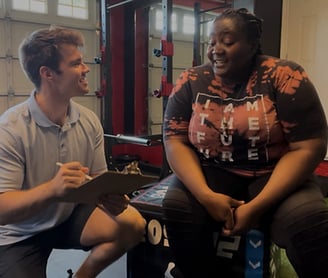 Excel at more than just fitness
All the coaching, programming and knowledge means nothing if we don't put in the hours. Over the last 12 years we have watched countless people struggle to make gains due to lack of direction.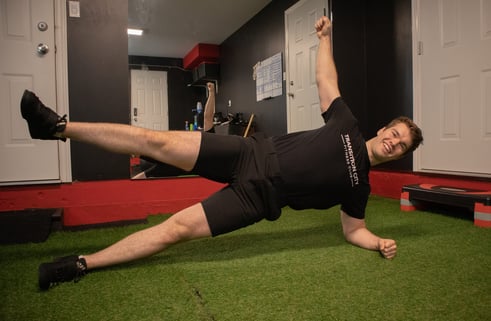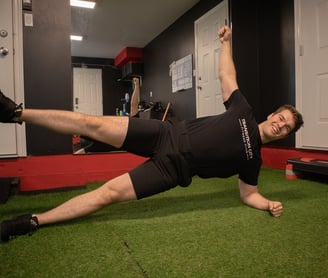 Steps to working together
Step 1
Send us a message and let us know how we can help.
Step 2
Give our team time to reach out to schedule an initial meeting
Step 3
Lets get to know each other and see if we can work together
We can guarantee a few things when doing business with us
We do not apply high pressure sales, believe it must be the right fit for both of us, and under no circumstance will we feel OK if you are dissatisfied with the level of training you received. Our team works hard to bring the highest level of customer service and takes a genuine care for our clients wellness.
We think talking 1 on 1 is important
We like phone calls and in person communication. So if you feel like we are the right fit for you lets skip a step and chat at a date that works for both of our schedules using this link.
Either way lets stay connected
We send occasional emails with free resources and discounts
Benefits of Training with Us
An increase in strength, flexibility and muscle size/tone

Knowing more about weightlifting than most gym-bros

A deeper understanding of what makes a program right for you

A reduction in the risk of injury
We know you can accomplish your goal
Whether its feeling confident when looking in the mirror or strutting into a gym knowing exactly what exercises to do and how to effectively perform them. We are here to bridge the gap between the performance you have and the performance you want
Beware the danger in doing it alone
It takes years for some and decades for others to learn how to effectively train. Some people spend their whole life going to the gym and never figure out how to make real progress. The right coach for you will saves hundreds of hours lost to inefficient training and silly injuries.
We got your back! Just like our happy customers
For years all I was comfortable doing in the gym was cardio, but saw little results when I'd look in the mirror. Once I began training with Dustin I saw progress in the mirror literally within 6 weeks and much more importantly, Dustin helped me find confidence in myself & I am now completely comfortable being at the gym: knowing how to workout properly with good form. If I've had an injury or simply don't like doing something, he helps me adjust my workout routines accordingly. Dustin's warm, friendly personality and years of experience make him a perfect trainer especially for newbies like I was.
Getting the chance to learn from Dustin's group events, private training sessions and online coaching has taught me how to tackle the gym independently. The diverse and flexible environment he has created has reminded and re-inspired me to always make time for self care. From the moment you begin with Dustin there is automatically a positive and motivating energy to get your fitness started. He encourages and challenges you to be accountable and consistently achieve your goals. It is really reassuring to find a trainer that holds so much passion for his profession
Training with Dustin has made my goals so accessible to me. I feel inspired even when just speaking with him, and he truly brings an empathetic — yet resolute — approach to his training. I've been on a body recomposition journey since January 1st. I mostly started with diet, walking, and some body weight exercises, but once I felt that I was no longer making the progress I desired, I reached out to Dustin; we started working together in early May.
Through his precise and streamlined workouts, I managed to topple my gym related anxiety. Dustin uses a holistic approach to his training and genuinely cares for those he works with. Aside from being a wealth of knowledge: Dustin is one of the most genuine and caring people I've had the luxury of getting to know. I am thrilled to continue working with him over the coming weeks and months.